Folk tour in Pshavi - This is the name of the project invented by Nino Nakheuri to save Pshavian folklore. For the last three years this young girl has been carrying out expeditions in Pshavi and Arkhgoti gorge.
"I`ve restored 10 folk samples together with the other students of Chanting University and represent it on the concert. This day is very important for popularizing Pshavian folklore. It`s just a beginning, there are so many interesting fields in Pshavi"- says Nino Nakheuri.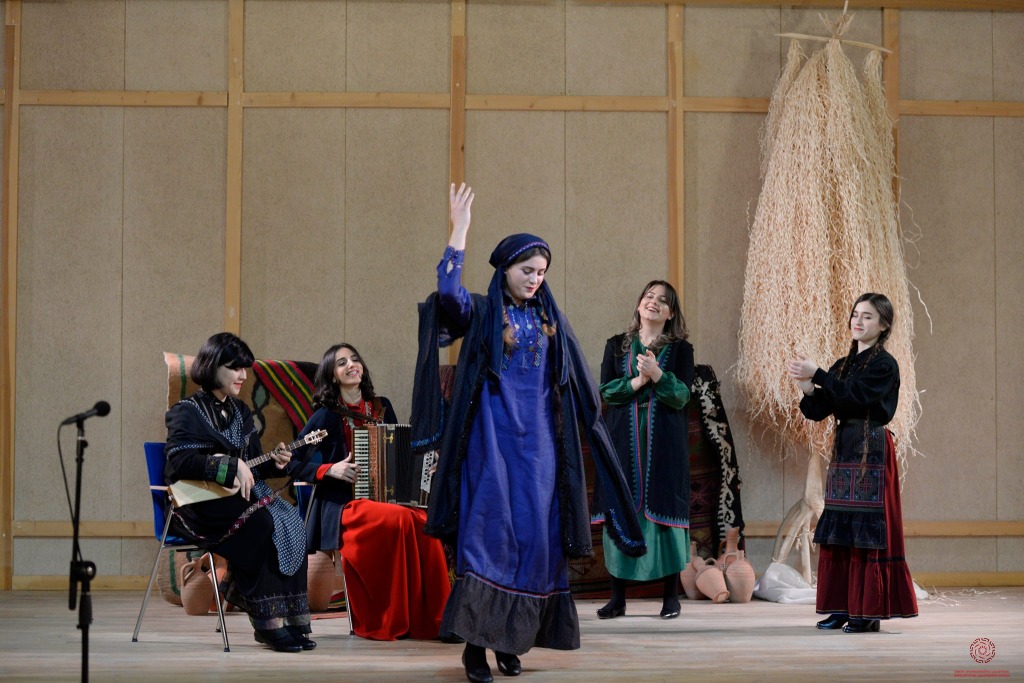 Here are the participants of the projects: Nino Nakheuri, Zura Mamukelashvili, Tatia Legashvili, Keti Tabakhmelashvili, Ani Robakidze, Miranda Tsamalashvili, Avto Tochilashvili, Tamaz Elisashvili, Giorgi Bazerashvili, Nika Borchkhadze, Sandro Gorgiladze, Andria Markozashvili, Misho Khachidze, Nika Jokhadze.
Special guests for this evening: 80 year-old ethnophore - Valiko Tsotskolauri and 12 year-old young singer - Giorgi Mushtashvili. It`s very important for the folklore centre to support the similar projects especially the youngsters from the regions. We express gratitude to Nino Nakheuri and all the participants involved into the project and supporting organizations.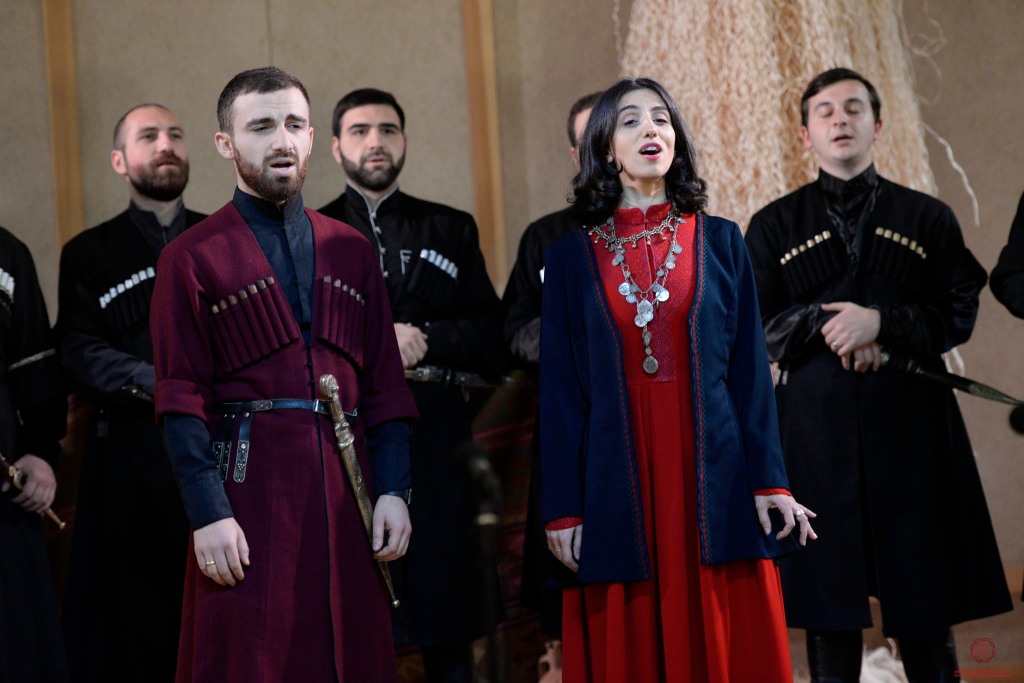 Within the framework of the project samples of Pshavian folklore unknown till recently were recorded on CD. It`s worth to mention that all of 10 samples were performed on the stage too. Here is the list of Pshavian folk samples: Dance Pshauri- accordion, Jvaritsinasa, Pshavian funeral song, Mindia, Perkhisa, Pshavian Salaghobo - Kalav vin mogtsa shveneba, male-female , Pshavian playful song on Panduri, Pshavian table song Supruli - Simgheras bani ukhdeba.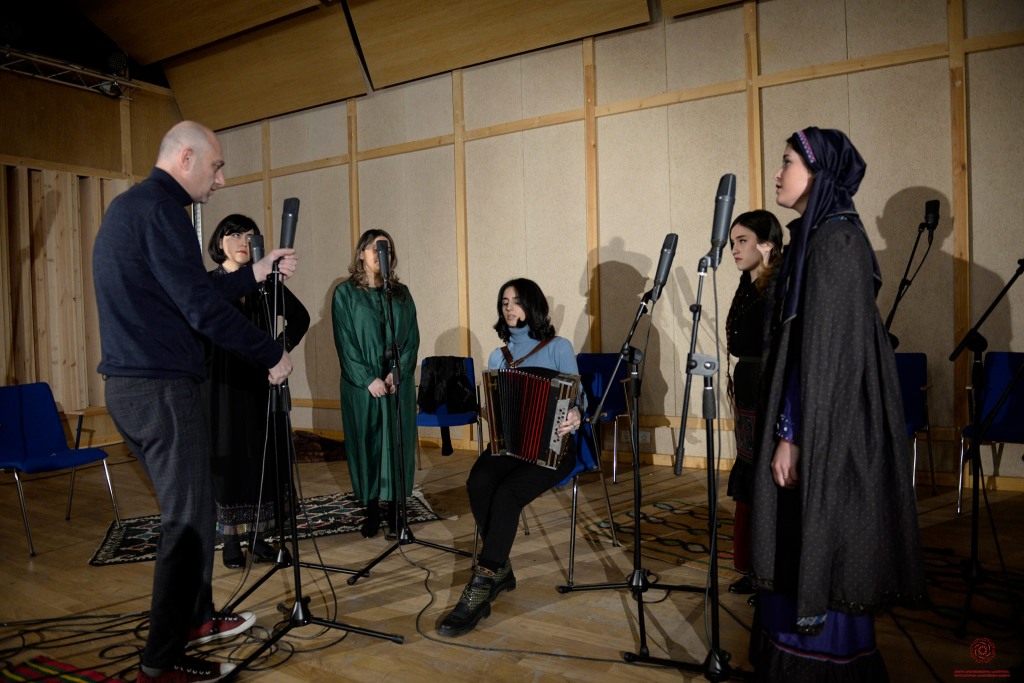 The listeners will be given opportunity to get introduced with Pshavian folk samples within a social space. In the nearest future performing the project before the wide audience is planned. Supporters of Nino Nakheuri`s project: Giorgi Mtatsmindeli Higher Educational Institution of Ecclesiastical Chant, Dusheti Municipality Hall, Cultural Service and the Folklore State Centre.