A  historical concert hall was reconstructed at the Folklore Centre in Tbilisi and was unveiled with the presentation of three-year report by the director of the centre-Giorgi Donadze who talked about the achievements, priorities and future plans during his speech.  The scene of the mentioned hall  is an analog of the one of Tbilisi Opera and Ballet Theatre , which was built in the last 60s .   A famous Ballet Master, choreographer and dancer and a founder of Georgian ballet and School of Ballet -Vakhtang Chabukiani was the initiator of building the hall.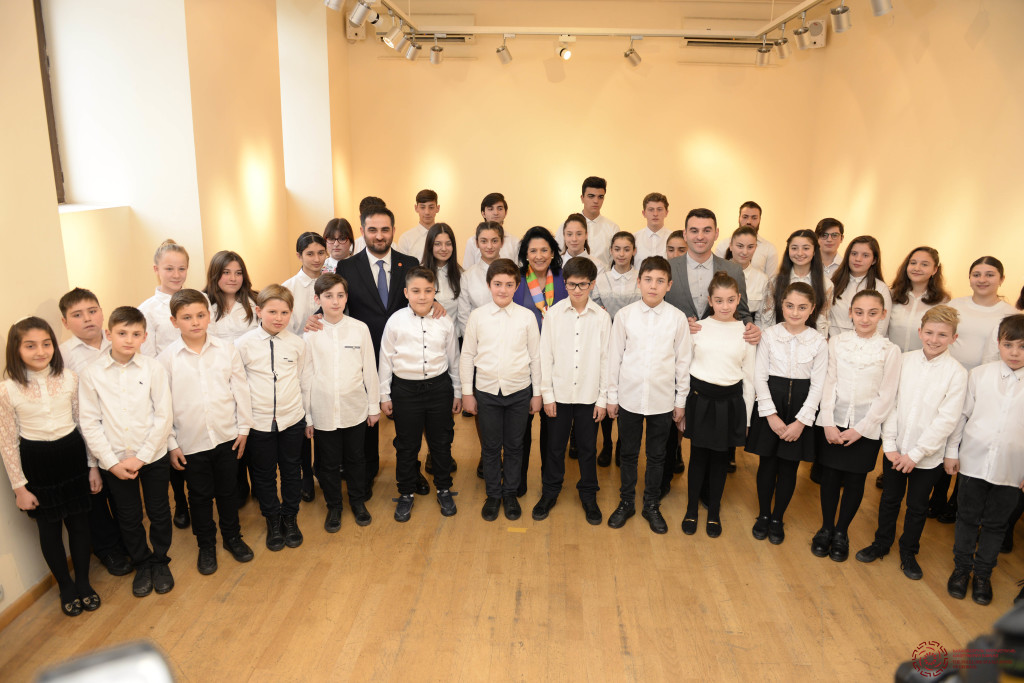 The hall is equipped with modern studio-equipment and it`s completely available to provide holding any kind of  high level concerts .
Results of the work carried out in 5 fields of folklore (folk music, traditional chant, dance, oral folklore and handcraft )were represented on the arrangement ( Editions, CDs and DVDs , information about the complex expeditions, competitions and projects).
Materials protected in the archive nowadays are : Original script notes  of Georgian folk songs and chants,  samples of oral folklore, biographies of  famous folklorists, CDs and DVDs of competitions and festivals organized by the centre . Unique exhibits protected in the archive of the Folklore Centre were also exhibited for the first time.    As it was mentioned on the event, main target of the centre founded 82 years ago is : preserve  and develop  Georgian folklore heritage-folk music, dance, oral folklore, handcraft and traditional chant and  complete the  archive of the centre .
The centre has released several CDs, scientific reports, unique anthology of ecclesiastic chants. Complex expeditions were also carried out throughout Georgia, two annual festivals were founded: "International Folklore Festival Sakartvelo" (2016) and   the one of  Choirmasters` schools – "Future Voices" (2019).    Infrastructural projects were also carried out initiated by the Folklore State Centre and supported by the government.   The Municipal Development Fund (MDF) financed the reconstruction of the Folklore Centre building in Ozurgeti and equipped it with the modern standard infrastructure and adapted conditions.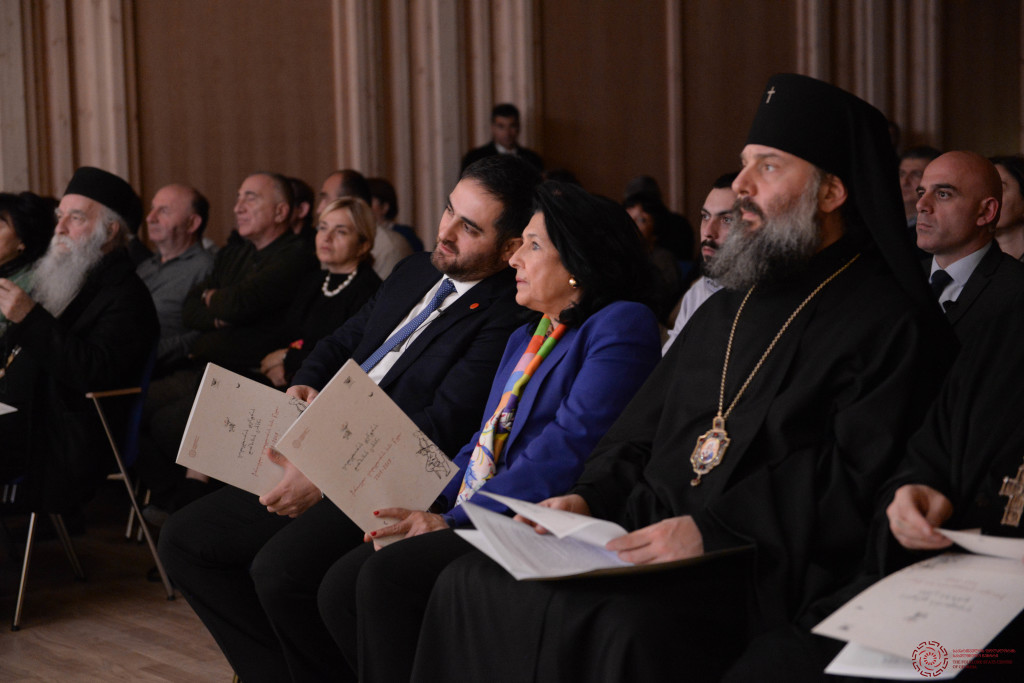 The president of Georgia , Salome Zourabichvili awarded  members of the centre: Editor in chief-Baia Asieshvili and  chief coordinator -Nana Kalandadze  with orders of honor. Davit Uznadze, a famous choirmaster was also awarded with the order of honor together with the cooperators of the Folklore State Centre. The president  focused on the importance of opening Choirmasters` Schools in the regions as well as publishing unique Georgian anthology and expressed her support to the Folklore Centre.
Children from Ozurgeti  and Samtredia Choirmasters` Schools  participated in the arrangement.     The project of building Choirmasters` Schools  in different Georgian regions  has been carried out since 2015 under the initiative of the  Executive Director of the Folklore State Centre of Georgia,  founder of ensemble "Basiani" and one of the conductors of Holy Trinity Cathedral choir- Giorgi Donadze, and nowadays 850 children in 28 schools are provided with free lessons of Georgian traditional chanting and singing.
Different arrangements will be carried out  during a year at newly reconstructed hall of the Folklore State Centre.